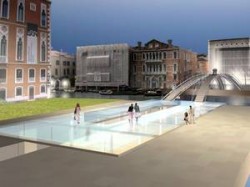 This project handles the replacement of the existing Academia-Bridge Venezia over the Grand Canal, planned as double steel arch bridge with a lowered area on the San Marco side for museums.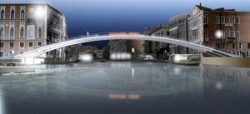 The project was consciously planned as a modern contemporary and non-historical construction according to UNESCO-specifications.
The decision process with the results from the competition is not finished yet.